Posted on May 7, 2019
Medical cannabis patients in Florida have been a party to several exciting changes in state law recently, as the current climate grows increasingly more accepting of this revolutionary form of treatment. From new legislation to allow for smokeable medical marijuana to recent talk of the possibility of health insurance for patients, it's been a whirlwind couple of months for cannabis patients in the Sunshine State.
And, of course, Marijuana Doctor has been at the forefront of many of these exciting changes. Most notably, we recently expanded our list of qualifying conditions, as our cadre of top doctors and physicians did a thorough review of the research available, finding that medical cannabis may be useful for a whole slew of ailments based on recent studies.
Well, we're happy to announce that excitement is still ongoing here in Florida, as Marijuana Doctor will soon be expanding our offices, as we've recently begun a joint venture with two of the more well-known names in health and wellness in Florida.
That's right, Marijuana Doctor offices will soon take up residence with Dr. G Weight Loss and Wellness, and Dr. Jenny Wilkins who was recently selected as Top Naturopathic Doctor of the Year by the International Association of Top Professionals. Your health and wellness options just became a whole lot brighter!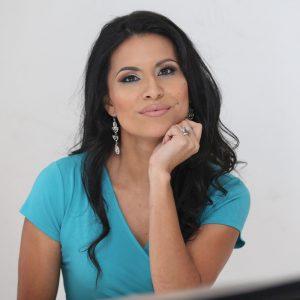 Some Well-Known Names in the Industry
Dr. G's Weight Loss & Wellness is known as the premier weight loss center, a place for people looking to shed a few extra pounds under the care of medically trained professionals. Run by Dr. Charles Goldsmith, or Dr. G as he is known to his patients, a board-certified doctor who graduated from Temple University in Philadelphia (go Cherry and White!) Dr. G's has helped 70,000 customers lose a total of more than 1,000,000 pounds.
And now, he's partnering with Marijuana Doctor — and we're excited to have him on the team.
Then there's the award-winning Dr. Jenny Wilkins, a naturopathic doctor, clinical research associate, and the founder and CEO of AgeVital Pharmacy in Sarasota, FL. Also board-certified, Wilkins earned her Doctorate in Naturopathic Medicine & Biomedical Sciences from Trinity School of Natural Health. She's spent over two decades as a practitioner and educator, having made numerous appearances on television to discuss the latest in health and wellness.
"She is brilliant at what she does and contributed so much of her wisdom and passion to the Holistic and Natural Medicine industry," said The President of IAOTP, Stephanie Cirami about Dr. Wilkins. "She is humble, gracious, an inspiration to professionals all over the globe and we felt she would make an amazing asset to our organization."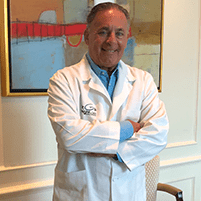 New Offices Opening Soon Near You
Our joint venture with these two amazing physicians will help Marijuana Doctor bring ailing patients more opportunities to receive recommendations for medical cannabis treatment all across Florida.
You'll be able to now find Marijuana Doctor in Dr. G's Weight Loss & Wellness offices in the following four locations:
77 S Federal Hwy., Deerfield Beach, FL 33441
455 SW 78th Ave., Plantation FL 33324
1757 SW 3rd Ave., Miami, FL 33129
11402 NW 41st St. #111, Doral, FL 33178
And for our offices with Dr. Wilkins, we'll be located at 1618 Main St., Sarasota, Florida 34236.
So, wherever you are in Florida, stop by and find out how medical cannabis may help to change your life. If you don't qualify, you don't pay! At Marijuana Doctor, we're here to help you navigate the entire process from beginning to end. Our board-certified physicians will evaluate you to determine if you may benefit from medical marijuana.
And after you've received your recommendation, we'll help you with the registration process with the Florida Department of Health as well. Best of all, our process is risk-free with a 100 percent money-back guarantee. If you don't qualify, you don't pay.
You can check to see if you're eligible for a medical marijuana card in Florida, or you can schedule an appointment online with us now.
_____________________________________________________
Contact Us
If you believe that you may qualify for a Florida medical marijuana card, don't hesitate to ask for help! Call us at (844) 442-0362 or schedule your free consultation online.