Posted on October 19, 2021
It is no secret that there is an intersection between marijuana, sports, & professional athletes, albeit complicated & often controversial. In one study conducted with elite & university athletes, approximately 1 out of every 4 athletes reported using cannabis within the past year. 
A hot topic in 2021, the National Basketball Players Association announced they would abstain from testing players for marijuana use for yet another season. Yet in sharp contrast, American sprinter Sha'Carri Richardson was suspended from the Tokyo Olympics after testing positive for THC. 
Another survey, polling 1,274 adult athletes who participated in triathlons, running, & cycling, found that participants reported positive effects such as ​​improved sleep quality by 71.4% & pain reduction by 68.8%. With intense training sessions & potential injuries such as concussions abundant in professional sports, the link between pain management & marijuana use is notable.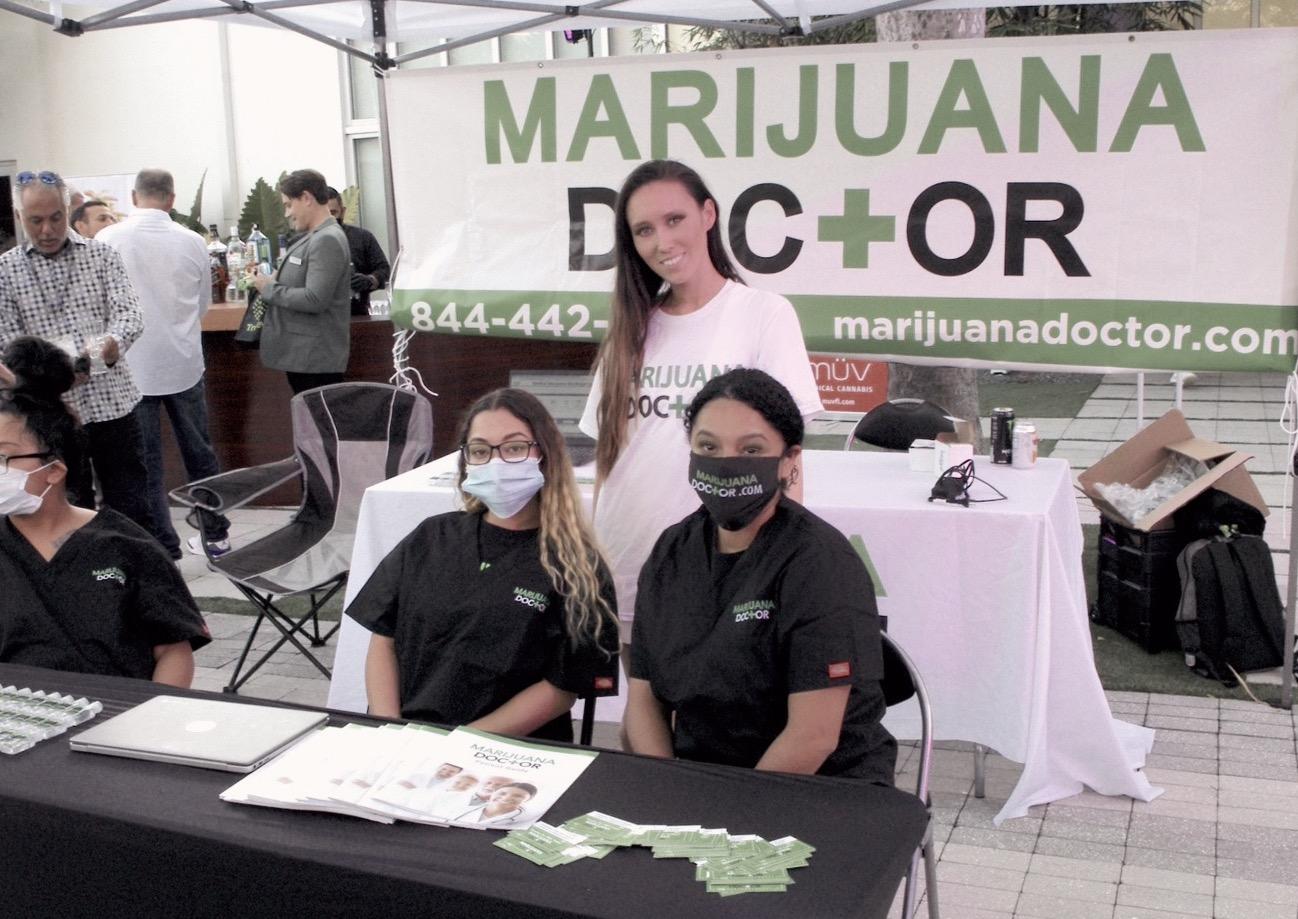 Marijuana Doctor patient care specialists are available to assist you six days a week
Marijuana Doctor is proud to take part in rebranding the future of sports & medicine, through sponsoring a private event in Miami for professional athletes, medical professionals, & cannabis industry personnel. Cannabis is increasingly being used for medicinal purposes, & we hope that sports should not have to be left out of that equation.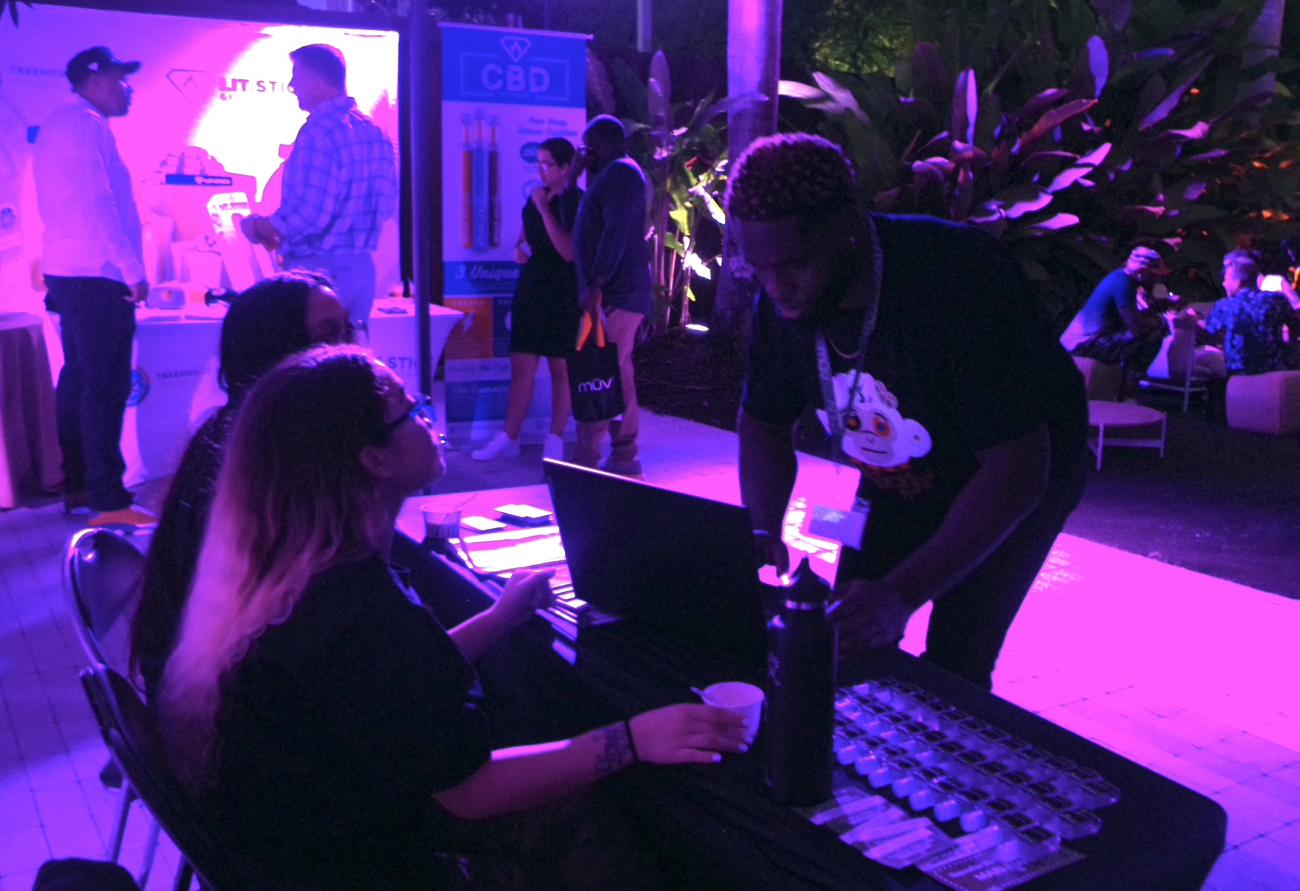 Former NFL player & University of Florida 08' national champion Major Wright at the Marijuana Doctor booth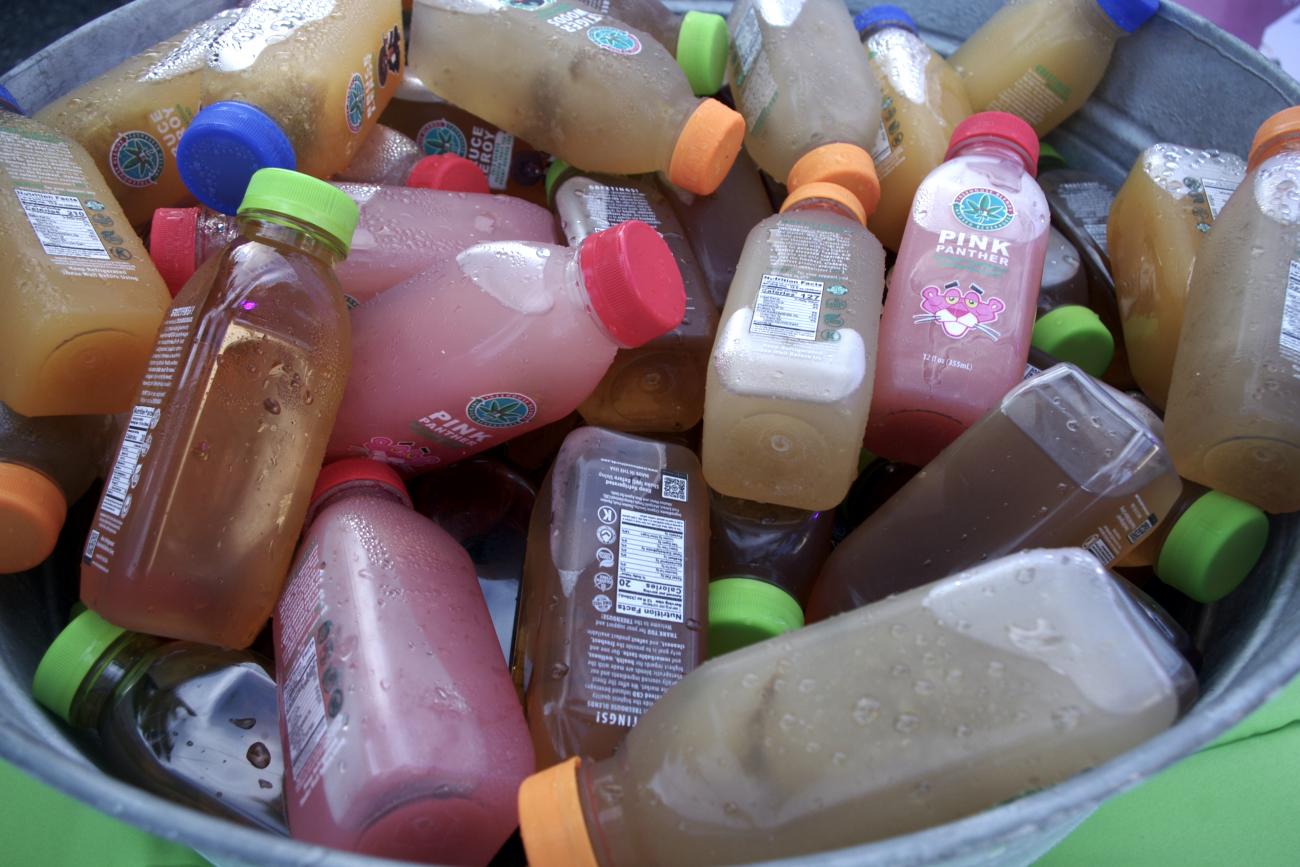 Treehouse Blends minority & family owned beverage company showcasing their cannabis infused teas & fruit juices at the Miami event
Marijuana Doctor New Miami Location
In other exciting news, we recently opened our new South Miami Marijuana Doctor clinic at 9802 South Dixie Highway Miami, FL, 33156. Our South Miami clinic serves the surrounding areas of Palmetto Bay, Cutler Bay, South Miami Heights, Three Lakes, Kendall, Pinecrest, Kendale Lakes, South Miami, University Park, Westchester, & Fountainebleau. The nearest medical marijuana dispensaries to our South Miami clinic include Trulieve, Fluent, & Curaleaf in Kendall. 
If you are looking to get your medical marijuana card in Florida, have a qualifying condition, or want to learn more, we encourage you to book an evaluation with one of our compassionate board-certified MMJ Doctors.
Qualifying Conditions For Medical Card in Florida
Cancer
Epilepsy
Glaucoma
HIV/AIDS
Crohn's disease
Parkinson's disease
Multiple sclerosis (MS)
Post-traumatic stress disorder (PTSD)
Amyotrophic lateral sclerosis (ALS)
Medical conditions of the same kind or class as or comparable to those listed
A terminal condition diagnosed by a physician other than the qualified physician issuing the physician certification
Chronic nonmalignant pain caused by a qualifying medical condition or that originates from a qualifying medical condition & persists beyond the usual course of that qualifying medical condition
Schedule an appointment with our MMJ doctors now or call (844) 442-0362 to book your appointment. If you don't qualify for a Florida medical marijuana card, you will not have to pay for your evaluation.