Posted on December 5, 2019
For those seeking the effects of medical marijuana in the state of Florida, obtaining your medical marijuana card is just the first step. The next? Finding an established and trusted dispensary from which to obtain your high quality medical marijuana products. 
So you've received your medical marijuana card in the mail. Are you ready to learn more about cannabis directly from industry professionals? Locate and explore your local medical marijuana dispensaries, where you can discover the products, brands, and strains near you.
Below is a guide to some of the top medical marijuana dispensaries in Florida, spanning the full length of the state, many of which offering home delivery. Read on to locate a dispensary near you.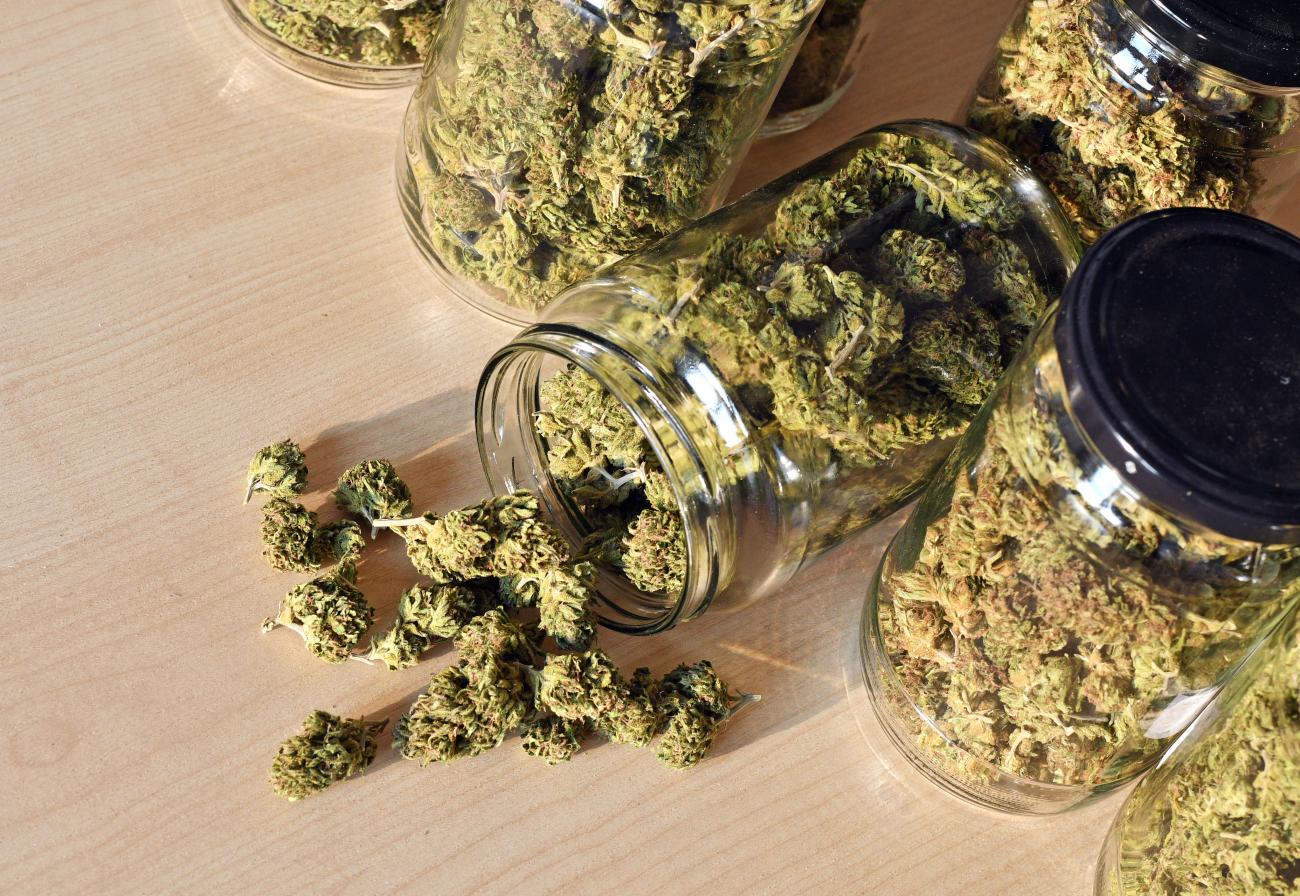 Müv Florida
The product of Plants of Ruskin and AltMed Enterprises, two South Florida business, MÜV was originally launched in Arizona. To date they have received 5 best of Arizona awards for medical cannabis products including multiple 1st prizes for its proprietary ethanol extractions that are the basis of all MÜV products. 
Plants of Ruskin has been an agri-business leader in the state of Florida for nearly 100 years and is in its fourth generation in the agriculture community while AltMed Enterprises brings pharmaceutical industry precision to the production and distribution of medical cannabis products under the MÜV™ brand. 
The MÜV Brand is driven by research and development and has received national and international interest for its quality, consistency, and safety. They monitor 
Featured products include MÜV Blue, "clear, consistent, strain-specific concentrates" that can be found in a variety of strains both in their dispensaries and online, for broader selections. 
Locations in:
Apollo Beach
Deerfield Beach (coming soon)
Lakeland
Longwood
Orlando (coming soon)
Sarasota
Tampa
Wellington
Visit altmedflorida.com.
Curaleaf 
Curaleaf is a leading medical and wellness cannabis brand in the United States, with dispensaries and cultivation sites in operation across more than a dozen states. Currently, Curaleaf owns and operates twenty-three medical cannabis dispensaries across Florida. 
Known for high-quality, reliable and effective medical cannabis products which are available in a variety of strains and preparations, Curaleaf's mission is to produce pharmaceutical-grade, standardized-dose medical cannabis to improve the health and well-being of their customers.
Locations in:
Bonita Springs
Daytona Beach
Deerfield Beach
Fort Pierce
Fort Myers
Gainesville
Jacksonville
Lakeland
Lake Worth
Lutz
Miami
North Palm Harbor
Ocala
Orange Park
Orlando
Palm Bay
St. Petersburg
Tallahassee
Tampa
Titusville
Visit fl.curaleaf.com.
Harvest 
Harvest makes only the highest-grade products available for consumption, using all-natural fruit derived flavors and no artificial ingredients. Additionally, Harvest does not use vitamin E oil, acetate, PG, VG, or PEG. Each ingredient used requires thorough testing and re-testing for quality assurance.
Their Cannasseur's Club allows customers to earn reward points and 5% cashback on purchases in-store and on-line. Their expansive product line ranges from flowers and topicals to edibles and concentrates, along with a wide array of tools.
Locations in:
Jacksonville
Kissimmee
Longwood
North Port 
Tallahassee
Visit harvestinc.com.
GrowHealthy 
GrowHealthy is a leading resource in cannabis research, science, and cultivation in Florida, producing Florida's premier-quality, all-natural medicinal cannabis products that help patients live healthier lives. Guided by industry best-practices and an unwavering commitment to quality, purity, and safety, GrowHealthy provides the products that offer healing opportunities for medical cannabis patients across the Sunshine State. The online shop offers free delivery and allows you to find products based on your needs and CBD type preferences. 
Locations in:
Brandon
Lake Worth
West Palm Beach
Visit growhealthy.com.
Trulieve 
With nearly 40 locations throughout Florida, Trulieve strives to deliver relief their customers can trust. Their plants are hand-grown in an environment specially designed to reduce unwanted chemicals and pests, keeping the process as natural as possible at every turn. 
Their collection of products runs the gamut from vaporizers and vape pens to tinctures, flowers, nebulizers, clothing and more from their own brand, along with TruFlower O.Pen Vape, Blue River, and more.
Locations in:
Bonita Springs
Boynton Beach
Bradenton
Clearwater
Dania Beach
Deerfield Beach
Edgewater
Fort Lauderdale
Gainesville
Jacksonville
Lady Lake
Melbourne
Miami
Miami Gardens
New Port Richey
North Fort Myers
Orlando
Palm Coast
Pensacola
Sarasota
St. Augustine
St. Petersburg
Tallahassee
Tampa
Venice
Vero Beach
West Palm Beach
Visit trulieve.com.
VidaCann 
VidaCann brings decades of experience growing flowering plants in Florida greenhouses. Using hands-on, organic cultivation methods combined with cutting-edge extraction and processing technology. VidaCann's cannabis products are available in a wide range of strengths and cannabinoid ratios so patients can customize to their individual wellness needs. In addition to their own proprietary cannabis products, VidaCann is the exclusive partners of Stanley Brothers—the creators of Charlotte's Web, one of the most famous and trusted cannabis brands in the world—and Tikun Olam, widely regarded as global pioneers of cannabis therapy and research. VidaCann also offers statewide home delivery to make the process of getting your medication as fast, convenient, and hassle-free as possible.
Locations in:
Bonita Springs
Bradenton
Daytona Beach
Deerfield Beach
Jacksonville
Miami (coming soon)
Orlando
Palm Bay
Pensacola
Port Charlotte
St. Petersburg
Tallahassee
Tampa
Visit vidacann.com.
Surterra Wellness 
With a mission dedicated to well-being for all, Surterra offers a robust online marketplace, over 35 Surterra Wellness Center locations throughout Florida, and the convenience of home delivery in order to make cannabis as accessible as possible to everyone who wants it. Surterra brand products are all grown in their state-of-the-art facility—the largest greenhouse on the East Coast, where no harmful chemicals or ingredients are used in the growing process.
Along with their proprietary products, Surterra offers different types of products and brands designed to enhance well-being, such as Coral Reefer and Florida's Finest.
Locations in:
Brandon
Bonita Springs
Delray Beach
Deltona
Jacksonville
Key West
Lakeland
Largo
Miami
Miami Beach
New Port Richey
North Palm Beach
North Port
Ocala
Orange Park
Orlando
Palm Bay
Pensacola
Port Orange
Port St. Lucie
St. Petersburg
Tampa
Tallahassee
Visit surterra.com.
Fluent
Formerly Knox Medical, Fluent strives to make the most consistent, highest quality cannabis in the industry, sparing nothing in the development and delivery of their products, from the growing of high-quality cannabis plants to the creation of innovative and superior products. With years of experience and a serious focus on the latest scientific research, Fluent is dedicated to providing trustworthy products for consistent results and overall well-being. Currently, Fluent has 18 locations throughout Florida, with a new Kendal location coming soon.
Locations in:
Clearwater
Gainesville
Miami
Orlando
Tallahassee
Visit getfluent.com.
Liberty Health Sciences 
From warm, welcoming dispensaries and private consultation rooms to personalized customer care and diverse product selections, Liberty Health Science has a strong focus on the customer experience. Their dispensary teams are specially-trained to help customers discover the best products for their needs, from a diverse collection ranging from discreet capsules and transdermal patches to premium flower products and pods for PAX Era.
Locations in:
Bonita Springs
Cape Coral
Dania Beach
Gainesville
Meritt Island
Miami
Orange Park
Palm Harbor
Port St. Lucie
St. Petersburg
Summerfield
Tampa
Winter Haven
Visit libertyhealthsciences.com.
Rise 
Rise offers high-quality, thoughtful cannabis products from a select list of trusted vendors. Their Cannasseurs are dedicated to providing the utmost care and attention to their patients, guests, friends and family. From patient to community to planet - their sights and standards are always set high. Currently Rise has five locations in Florida, with a new dispensary coming to West Palm Beach soon. 
Locations in:
BonitaSprings 
Deerfield Beach
Hallandale 
Oviedo 
Pinellas Park
West Palm Beach (coming soon)
Visit risecannabis.com.
 
Don't have your medical marijuana card yet?
With the most medical marijuana certification clinics throughout Florida, obtaining your medical marijuana card in the state has never been more convenient. Our offices span across Miami, Fort Lauderdale, Orlando, Lake Worth, Clearwater, and more, so that you can find a doctor close to your home, or even schedule an in-home visits at your convenience.
To learn more about obtaining your medical marijuana card, give us a call at (844) 442-0362, or email us at info@marijuanadoctor.com.
Or you can schedule an appointment online.